June 23, 2022 - June 26, 2022




8:00 am - 5:00 pm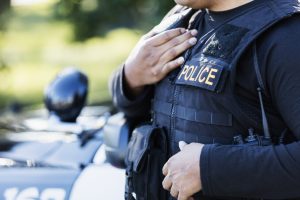 (Sorry for the inconvenience, but this training is currently being postponed to a later date.)
Brainspotting is a powerful, focused treatment method that works by identifying, processing and releasing core neurophysiological sources of emotional/body pain, trauma, dissociation and a variety of challenging symptoms. Brainspotting is a simultaneous form of diagnosis and treatment, enhanced with BioLateral sound, which is deep, direct, powerful yet focused and containing.
This training is only for Law Enforcement personnel, peer supports and other First Responders. To attend this training, individuals must be actively involved in supportive services for Law Enforcement or First Responders. If you have any questions about if you qualify then please contact Jeff Ryan at jeffr.accs@gmail.com before you register for the training.
The training will include 4 days. Beginning with an introductory day where individuals will learn basic information to prepare for doing Brainspotting. After the preparation day, there will 3 days of Brainspotting specific training.  There will be 3 follow up free group consultations done by Zoom to support trainees in their application of Brainspotting.
Learning Objectives:
Define the components of Brainspotting

Demonstrate and utilize the core components of Brainspotting:
Outside Window

Inside Window

Gazespotting

Resource Model
Define how Brainspotting can be applied to:
Trauma

Dissociation

Somatic Conditions

Broad range of Psychological Conditions
Explain the theory and core concepts of Brainspotting includings:
Where you look affects how you feel

Dual Attunement frame

Uncertainty principle

WAIT

Staying in the "Tail of the Comet"
Preparing for doing Brainspotting

Summarize the research that supports the hypothezied way in which eye positions activate midbrain activity

Discuss effective ways to apply Brainspotting with Law Enforcement and other First Responders

Provide a supportive and collaborative learning environment

Discuss Ethics and confidentiality
Explore basic physiology, breath, eyes and body language
Continuing Education:
Please follow your local state guidelines for receiving CE's for the training. Click here to visit your state's standards for continuing education to prepare for the training.  A certificate at the end of training will be provided to document attendance and completion which can be submitted for CE's. 
Location of Training:
Salt Lake City Utah
475 South 300 East
Salt Lake City, Utah 84114
Hotel Information:
One option for a hotel. Please free to stay in other hotels.

https://www.hilton.com/en/book/reservation/deeplink/?ctyhocn=SLCDTHX&groupCode=CHHBSL&arrivaldate=2022-06-22&departuredate=2022-06-26&cid=OM,WW,HILTONLINK,EN,DirectLink&fromId=HILTONLINKDIRECT
Agenda: 
Day One
9:00-10:00 Our physiology, breath, eyes and body language- Why you should know
10:00-10:15 Break
10:15-12:30 BSP with LE, PowerPoint presentation & interactive exercises
12:30-1:30 Lunch
1:30-2:30 Interactive exercise, words to be aware of, the power of acceptance
2:30-3:00 Preparing a client, sitting with a client, ending a session- What you should know
3:00-3:15 Break
3:15-4:45 Creating a culture of wellness, BSP in your organization, value of an Elevator Pitch
4:45-5:00 Ethics, Confidentiality, Zoom v. In Person
5:00-6:00 Questions, Debrief
Day Two
9:00-10:00 Welcome and introductions
10:00-10:15 Break
10:15-12:30 Powerpoint presentation
12:30-1:30 Lunch
1:30-2:30 OW Demonstration
2:30-3:00 Debrief
3:00-3:15 Break
3:15-4:45 Dyads
4:45-5:00 Debrief in small groups
5:00-6:00 Debrief in large group
Day Three: 
9:00-9:30 Check in
9:30-10:30 IW Demonstration
10:30-10:45 Debrief
10:45-11:00 Break
11:00-12:30 IW Dyads
12:30-1:30 Lunch
1:45-2:00pm Check in
2:00-3:00 GS Demonstration
3:00-3:15 Debrief
3:15-3:30 Break
3:30-5:00 GS Dyads
5:00-5:15 Small group debrief
5:15-6:00 Large group debrief
Day Four:
9:00-10:00 Check in
10:00-10:30 Powerpoint
10:30-10:45 Break
10:45-12:45 Powerpoint
12:45-1:45 Lunch
1:45-2:45 RM Demonstration
2:45-3:00 Debrief
3:00-3:15 Break
3:15-4:45 RM Dyads
4:45-5:00 Debrief
5:00-6:00 Return to practice discussion 
BSP Trainer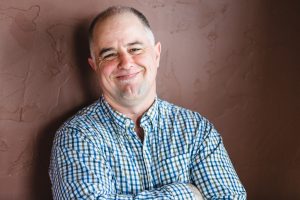 Jeff Ryan LPC, CSAC  is a Brainspotting (BSP) consultant and trainer from Wisconsin since 2012. He is the owner of Advanced Counseling and Consulting Services in Neenah, WI where he provides direct clinical services and Brainspotting training and consultation to individuals and agencies. Along with doing BSP Phase 1 and 2 trainings, he has created an advanced training for using BSP with addictions and the Resource Model. His clinical expertise includes working stress disorders, trauma, addictions, anxiety, and depression. He has been honored to work with many Veterans, law enforcement officers and first responders over the years.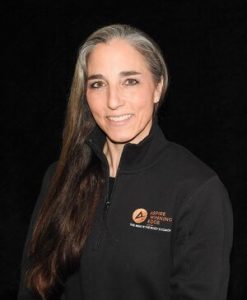 Assistant Trainer
Jessica Crowley, (Ret. Sgt.) CBSP & Performance Coach is Jessica is a 27-year retired sergeant in the western suburbs of Chicago and the owner of Aspire Winning Edge.  She is a Performance Specialist working with athletes and first responders in trauma, fears, anxiety, career transitions, goal attainment and injury recovery and performance strengthening.  She became a Certified Brainspotting Practitioner in 2014.   Jessica was a Crisis Intervention specialist, instructor and coordinator, a volunteer for the Northern Illinois Critical Incident Stress Management Team, and coordinated and facilitated the 2018, 2019, 2020 and 2023 Northern Illinois Mental Health Conference at the Homeland Security Training Institute at the College of DuPage in Glen Ellyn, Il.  She was a member of the Illinois Association of Chiefs of Police Wellness Committee and provides the Kane County Sheriff's Department with a Wellness Program, having worked with over 200 of their employees.