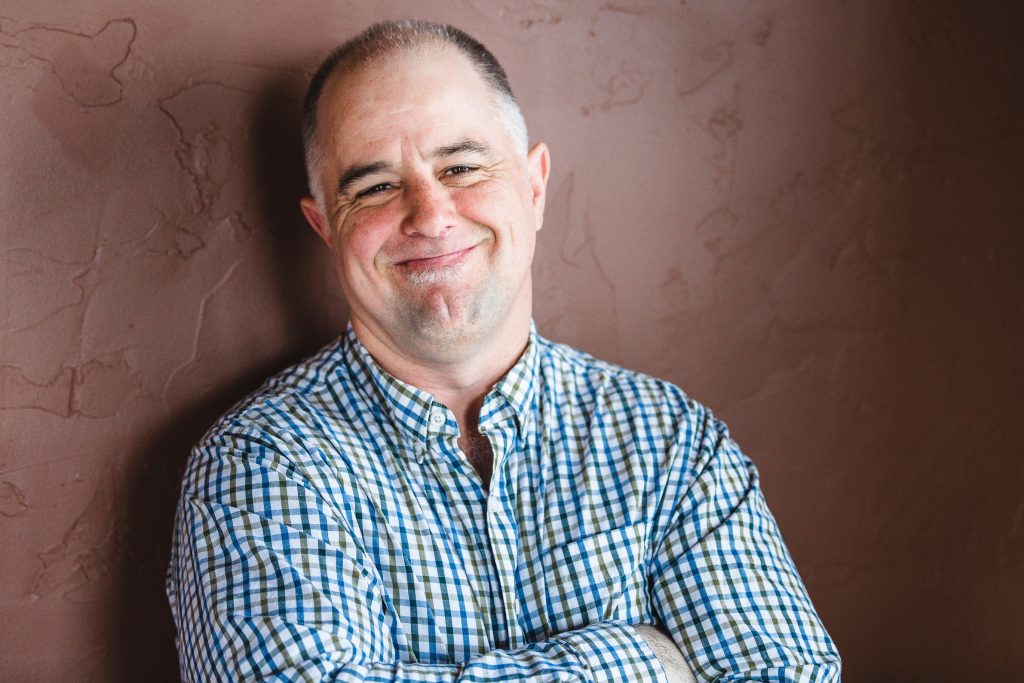 Hi! Welcome to Advance Counseling and Consulting Services (ACCS). My name is Jeff Ryan. Thanks for visiting.  ACCS is both my private clinical practice and a consulting agency where I work with individuals and agencies to expand their skills and services. When I created ACCS in 2017, I sought to create a counseling and consulting experience like no others which combined highly attuned presence with deeply effective psychotherapy techniques.  It has been wonderful, since opening the doors, seeing the profound growth in individuals seeking counseling and professional consulting services.
I would love to be apart of your journey to heal and grow through counseling. If you an Adult or late teenager struggling with anxiety, trauma, substance abuse, Covid after effects, or just feeling stuck then please feel free to reach out for services.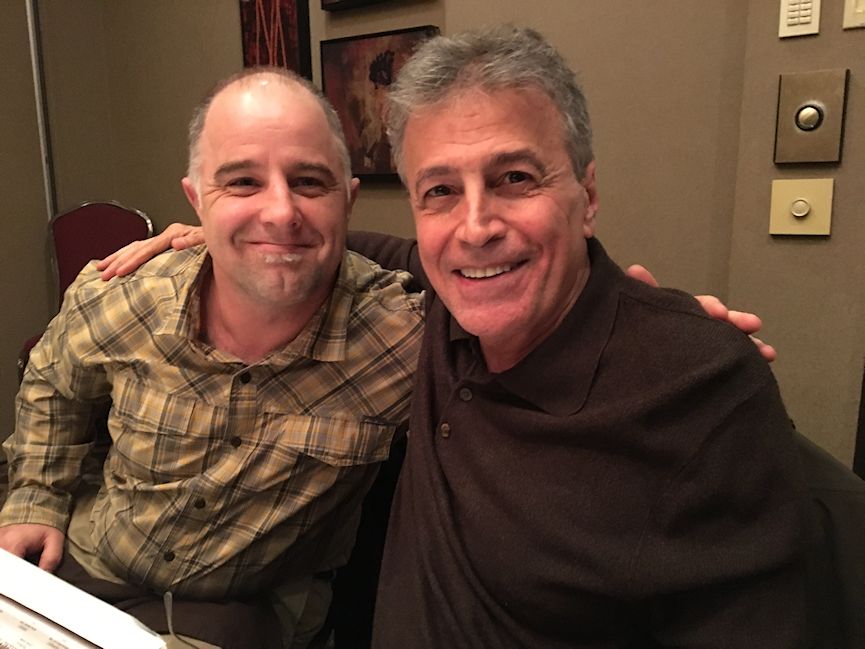 Jeff with David Grand, creator of Brainspotting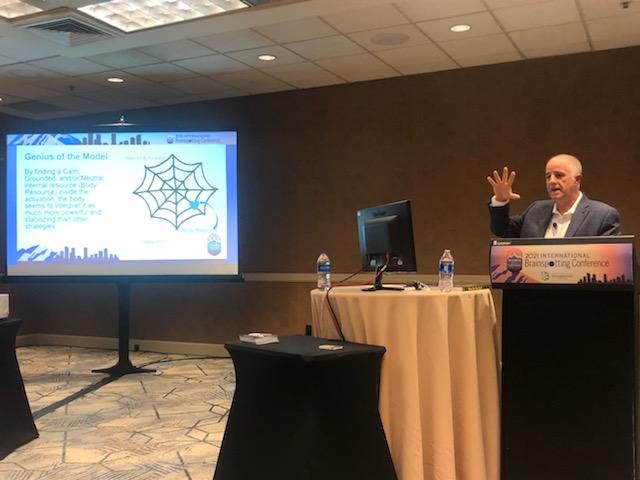 Jeff presenting the International Brainspotting Conference in 2021
Additionally, I would love to be a part of your journey through consulting or clinical supervision.  If you are an individual seeking to deepen your clinical skills either with Brainspotting, treating trauma or addiction or an LPCIT seeking to complete your supervision process then please contact me. If you are an agency that is looking for training on Brainspotting with trauma and other mental health struggles and/or Addiction then please contact me to explore consulting services.  
"Jeff is such an amazing consultant; so attuned, knowledgeable, and challenging in a way that makes you think about how you can grow to be the best brainspotting therapist you can be! Even at times when I would doubt myself, Jeff always made me feel competent and knew just when to push me outside of my comfort zone! " – Brandi — Former Consultee 
"Jeff provided me with excellent supervision during an internship at a private counseling practice in Appleton, WI. Since completing my internship and opening up my own practice, I immediately felt a loss in supervisory knowledge, training and experience and felt stagnant in my own growth as a counselor. Therefore in working to complete my training license, I asked Jeff to resume his previous role of supervisor. I have enjoyed continuing my work with him and not only appreciate his deep well of clinical knowledge, but the personal support and encouragement he provides. Additionally he has breathed life into my work with clients and I find myself excited and engaged again as I grow, both personally and professionally, under Jeff's tutelage. I would highly recommend Jeff as a supervisor or a consultant to anyone looking to improve their skills, be challenged in their work with clients, and who want to gain new insight into themselves." – Rebecca Riedel, LPC Restoring Hope Counseling
"I have consulted and/or interacted with Jeff in several professional capacities, during my journey to get certified in Brainspotting, and always found him open, non-judgmental, encouraging, and supportive. His input has always been helpful, extremely applicable to the situation I wanted to address with him in consultation, and very generous with his desire to make sure that I received the information I was seeking." -Patricia Johnson, OTR/L, MA, LMFT